Color Matters Blog
Color is always doing something. Sometimes color screams out a message, sometimes it casts a subliminal spell. So, what's happening in the world of color today? Yesterday? Tomorrow? What are the facts, what are the myths?
Andy Warhol - a master of color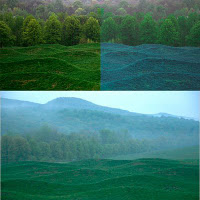 It's green but it seems blue. Or does it? The Storm King Wavefield is a permanent installation by Maya Lin in Mountainville, N.Y. Seven parallel rows of rolling, swelling peaks on 11 acres were inspired by the forms of midocean waves but echo the mountains and hills around them. It's made of natural materials: dirt and grass.