Pink has been all over the news recently. Some of it is powerful and inspiring but the same old dirty little lies about pink continue to be spread. We begin with color news you can't use:
Liar Liar – The Color Wheel Is on Fire
(The same old nasty alternative facts about pink)
"Cool Down Pink"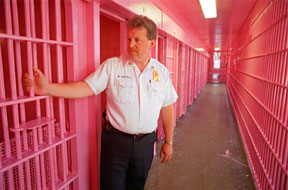 The article states: "Are you quick-tempered? Have bouts of aggression? The reason could be lack of pink in your environment! According to psychologist Daniela Spath a certain shade of pink calms the nerves, including in aggressive prisoners."