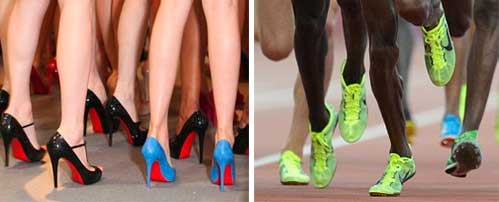 The power of the color of shoes made the news recently – and it left a historic mark on women's fashion and athletic gear.
Christian Louboutin just won trademark protection for its women's shoes with red soles while an appeals court also ruled the company can't trademark a design that is simply all red. In other words, they have exclusive rights to use the color red on the inner soles of their high-heeled shoes. It's like Tiffany's blue box and Cadbury's purple packaging — the red sole has been an iconic signature for these designer shoes for 20 years and they have the legal rights to it. Source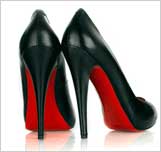 However, this is about a precise red, used in a precise location. They have exclusive rights to red soles except when the shoe itself is red, according to a federal appeals court. French fashion house Yves Saint Laurent—which Louboutin had sued for trademark infringement—can keep selling its all-red shoes with matching soles.
...