E-courses about color
Jill Morton, the author of Color Matters, has just launched the first e-course about color symbolism.
Do you love color but aren't sure of how to use it in your life or work?
In this course, you'll learn the most universal symbolism of colors and be able to use it to send the right messages. It's designed for everyone - for all creative people - for anyone who wants to tap the power of color.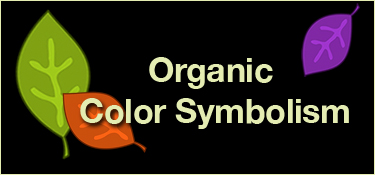 Take at your own pace - or complete the course in less than 2 hours.
Some details about what the Organic Color Symbolism course delivers:
"Organic Color Symbolism" will give you the most basic and powerful formula for determining the symbolism of any color.
You'll learn the simple process for analyzing the timeless symbolism of colors.
You'll explore the importance of personal feelings about color - and how to use them for the best results.
"Organic Color Symbolism" will pave the way for you to use color confidently for the most powerful effect in any area of your life.
Enroll now and get immediate access in minutes.
---
Many more E-Courses about color are planned for this year.
Contact us.
Let us know about your interests and any questions.