Here's a look at four successful designs, the artists who created them, and why color matters. I hope it inspires everyone whether you're an amateur, pro, or just love to dabble.
---

When it was introduced in October, Gmail's new logo looked off. The colors looked choppy. Now, thanks to an Evan Blass, an amateur designer, the logo was rebuilt. The new Gmail logo creates an illusion that the colors are overlapping – so blue and yellow make green, and yellow and red make orange. It makes more sense and it's evidence of the importance of consistency in designing with color.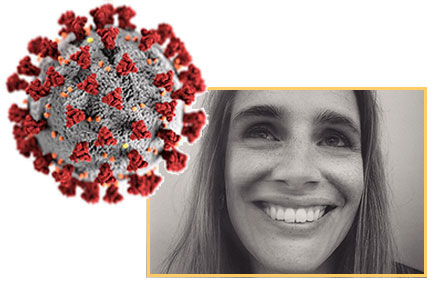 One image defines Covid-19 more than any other. There's a lot to learn about scientific illustration and color when we look closely at the design and the designer behind the covid image.
Two medical illustrators at the Centers for Disease Control and Prevention (CDC) were assigned the task of creating something dramatic that would catch the public's attention, a health emergency alert that would pop out of the page. In one weeks time. Designer Alissa Eckert explains that getting the colors to work correctly with the textures took much trial and error. In the end, they resulted in colors that relate to the public health warning aspect.
Her background is inspiring for all of you who are drawn to design: In her fourth year of college as a biology major, she was planning on going to veterinary school. She had taken art classes on the side but had never intended on doing it professionally, until she found out about medical illustration. She found a program at the University of Georgia and ended up at the CDC.